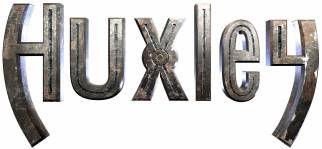 Add new article
Character Guides

General Guides

Items

Huxley Sites

Global Areas

Training Areas

World
Battlefields (PvP-missions, 16 lvl+)
Simulation Centers (PvP-killing, 8 lvl+)

Sapien Areas

Alternative Areas

Sapien City (Nostalonia, 7 lvl+)
Quest Areas - City's Battle Zones (PvE, 7 lvl+)
Bank | Auction | Car Shop

Alternative City (Eska, 7 lvl+)
Quest Areas - City's Battle Zones (PvE, 7 lvl+)
Bank | Auction | Car Shop

Items

Items

Guides

External Guides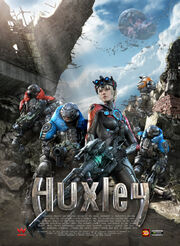 Huxley is a Massively Multiplayer First-Person Shooter (MMOFPS) being developed by Korean company Webzen Games Inc. for the PC and X-Box 360. The game will support cross-platform gameplay in an open-world and blends the elements of fast-paced FPS gameplay (i.e. Unreal Tournament) with MMO elements (leveling, questing, grinding, etc.).

The open beta of Huxley began on June 24, 2008 in South Korea. Webzen has not released when the commercial release will begin. However, for large high quality games in Korea the open beta period is substantially shorter - usually 60 days. From that it is anticipated that Huxley will begin commercial service in Korea in the Fall of 2008.
Recently NHN has announced their intended M&A of Webzen, and it is speculated that NHN will distribute Huxley in North America, rather than Webzen North America.
Genre: MMOFPS
Engine: Unreal Engine 3.0
Platforms: PC (Windows), Xbox 360
Status of Korean version: Open Beta (huxley.webzen.com)
Status of English version: Unreleased (huxley.ijji.com), release date: Q2 2009
Community content is available under
CC-BY-SA
unless otherwise noted.